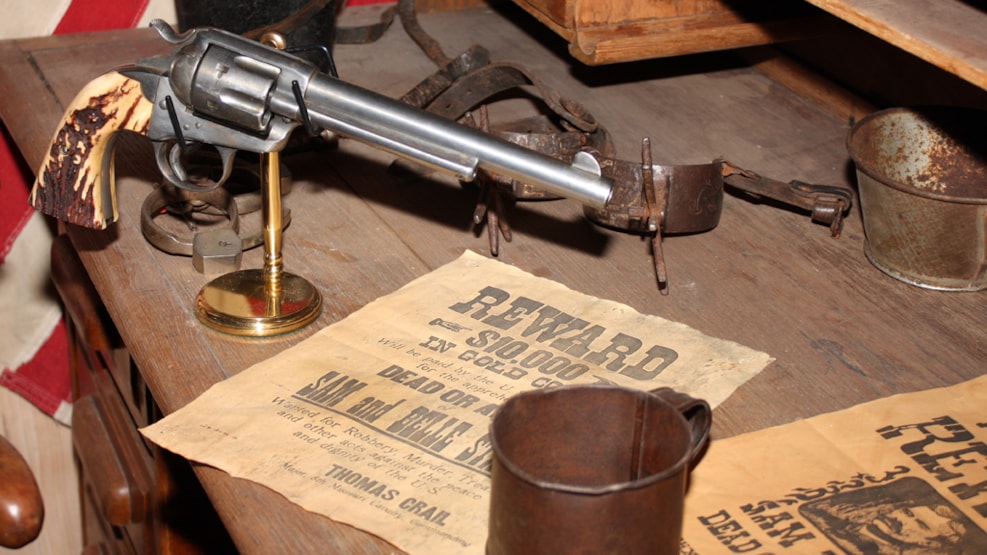 Arms Museum at Egholm Castle
When Ole Falck was 16 he was given a rifle by his father, marking the start of a lifetime collection of firearms and accoutrements. A dream came true in August 2012 when Ole Falck inaugurated the Arms Museum at Egholm Castle and opened his large collection of arms to the public.
The museum starts with a display of exhibits about Danish and German soldiers and material from 9 April 1940, followed by exhibits about the British, Russian and American troops. The section on World War II ends with an exhibition about the resistance movement in Denmark and the items it airdropped. There is also a room set up to illustrate resistance activities during the war.
The museum continues with a Wild West section, which in addition to a stagecoach and a stuffed bison, also includes antique weapons and equipment from that time. There is also a large collection of hunting weapons and equipment with a poacher's home and various weapons used for poaching.
The Arms Museum at Egholm Castle also houses a unique collection of arms dating back to the seventeenth century and also a number of curiosities, such as the flag from Hitler's bunker in Berlin, Saddam Hussein's revolver and gas masks for horses.