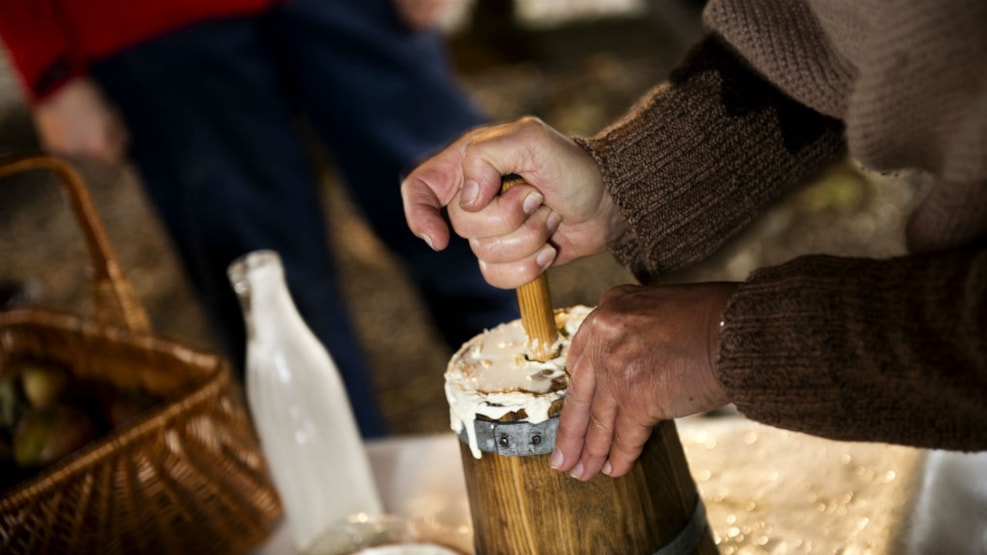 Autumn Holiday at Tadre Water Mill
Enjoy the autumn holidays with lots of activities at Tadre Mill for both children and adults.

Take the whole family to Tadre Mill in the scenic Elverdams-valley. Tadre Mølle's Friends and Skjoldungernes Land National Park invite you to enjoy fun activities for the whole family every day of the holiday.
Explore the outdoors, try your hand at baking using flour from the mill or make your own creations of wool and felt. Juice apples, go to the wood workshop or experience the intriguing writing workshop.
There is plenty to do and every day you can experience the beautiful watermill make use of the water's power to grind flour, experience the exhibition in the barn about the mill history and the nature of the Elvardams-valley and enjoy delicious delights in the cafe.