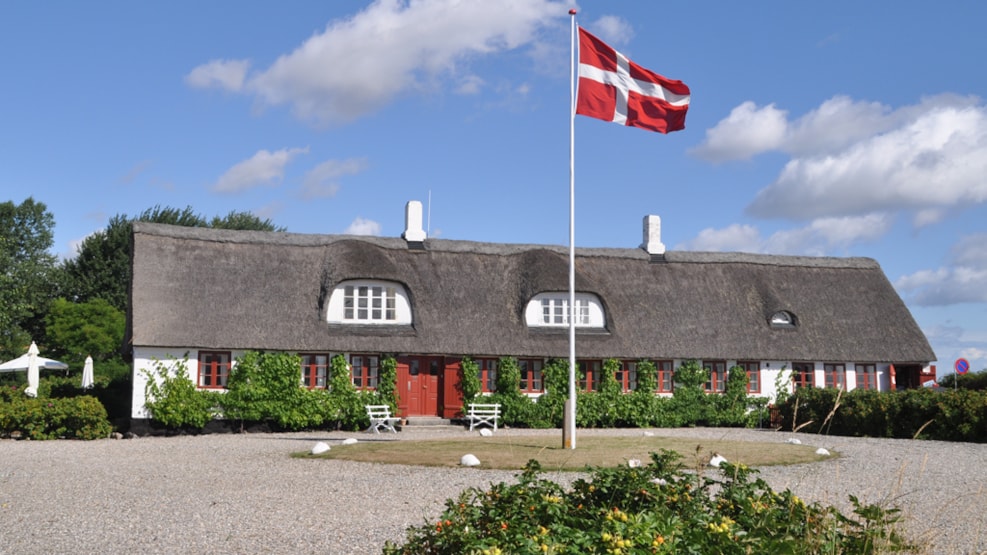 Den gamle Købmandsgård
Apartments near the beach and harbour
The old merchant's house  has seven apartments with 3-10 beds – a total of 38 beds. Decorated in old, authentic style. There are only 100 meters to one of Samsø's best sandy beaches – and it is located in the middle of Ballen harbour and several restaurants.
Choose between or combine the seven newly renovated apartments:
• Købmandsboligen with 10 beds
• Aftægtsboligen with 5 beds
• Kommisboligen with 4 beds
• Bogholderboligen with 4 beds
• Forvalterboligen with 5 beds
• Haveboligen with 3 beds
• Trælastboligen with 8 beds
In addition, the apartments can be supplemented with 6 guest beds.
The old merchant's house is ideal for events such as family celebrations and seminars. For such occasions it is possible to rent Trælastsalen which can accommodate 30-80 dining guests or 20-30 seminar participants.