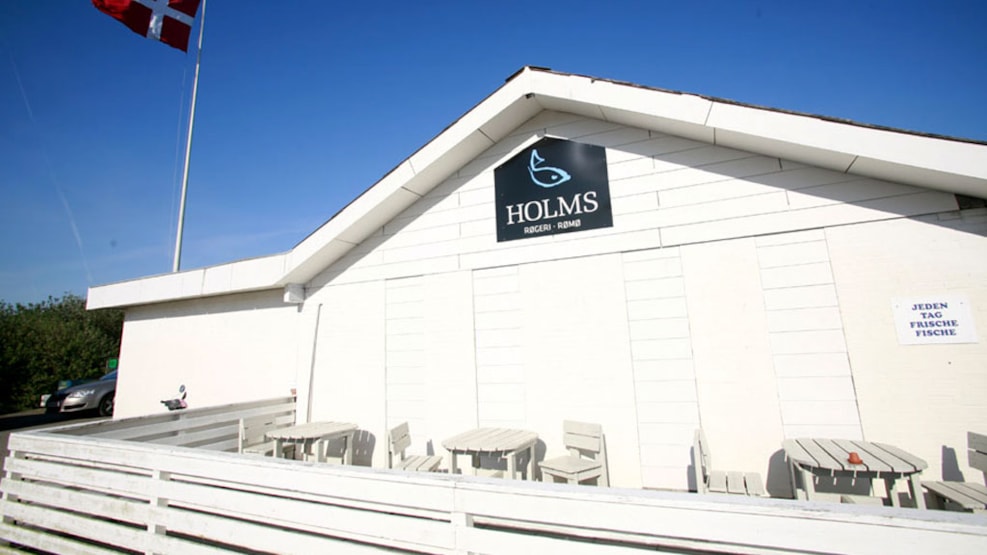 Holms Røgeri og Restaurant - Rømø
Restaurant, fishshop and smokehouse. Holm's Røgeri is a new fish restaurant located in Havneby, Rømø where we serve home cooked fish – and meat dishes that suits the entire family. Every Friday and Sunday we have a large fish buffet with a wide selection of fish from our smokehouse, meat dishes, salad bar, desserts and much more.
The restaurant is beautifully located overlooking the Wadden Sea and in our fishshop we offer a wide selection of fresh fish, delicacies and shellfish.