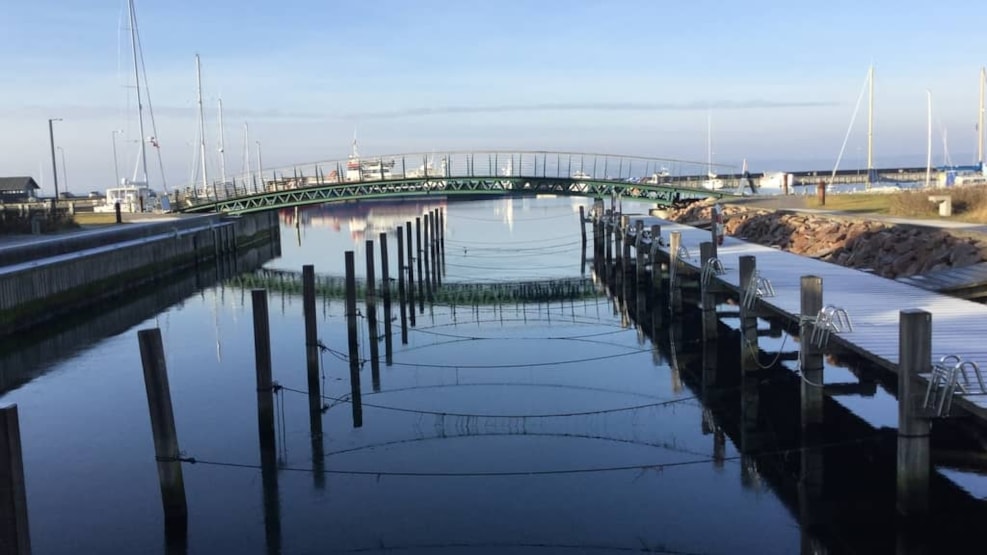 Lø CroQ
Café LøCroQ is Djursland's only organic café with an Organic Cuisine Label in Gold. The Brændbyge family have opened an organic café that primarily uses ingredients from their own farm, Lille Raneladegård. The menu is simple, and focuses on ecology, goat meat, pork from our own old Danish land racer pigs, which have been approved as MRSA-free and our own "Øer ice cream", made of goat's milk. We also offer the town's largest selection of organic drinks, including draft beer from Thisted Brewery in Thy, special beer from Ørbæk Brewery, Hornbeer and, as something new, we now also have hemp beer from Møllerup Gods and specialty beer from Lone Landmand & Søren Sørøver, Brandbygegaard Bryghus.
In addition to having an interesting and unusual menu, the cafe also enjoys a unique location. LøCroQ is situated on the waterfront of Ebeltoft harbour – by the green bridge – with beautiful views overlooking the hilly area of Mols Bjerge. In the summer and winter months, you can sit and enjoy the view of Mols Bjerge.
ECOLOGY AND IRRESTISTIBLE ICE CREAM 
Homemade and with attitude
We are the first eatery in Djursland to be awarded the Organic Cuisine Label in gold. Most of the ingredients come from our farm, Lille Raneladegård, which is located on the islands in Mols Bjerge National Park. Our ice cream is produced on the farm and in addition to the organic label, the ice cream also features the National Park Mols Bjerge logo.