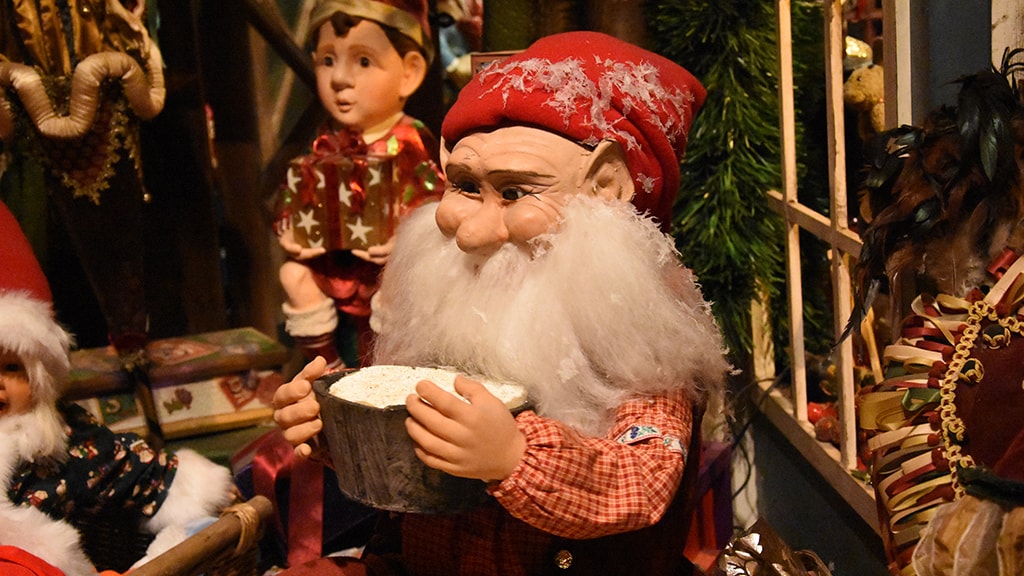 Nisseland - fairy tale land of Christmas elves
Explore a Christmas exhibition full of moving Christmas elves and Christmas music.
"Nisseland" is a fairy tale land of Christmas elves, and it's only an hour from Copenhagen in the beautiful countryside of West Zealand.  
Explore the huge Christmas exhibition with hundreds of moving Christmas elves. Here, the entire family can explore the elf village with a bakery, shops and workshops. You can also meet Santa Claus and let him know what you wish for Christmas this year. The exhibition is full of Christmas music and Christmas lights.
After you have explored the fairy tale land, you can enjoy traditional Danish Christmas food in the café.