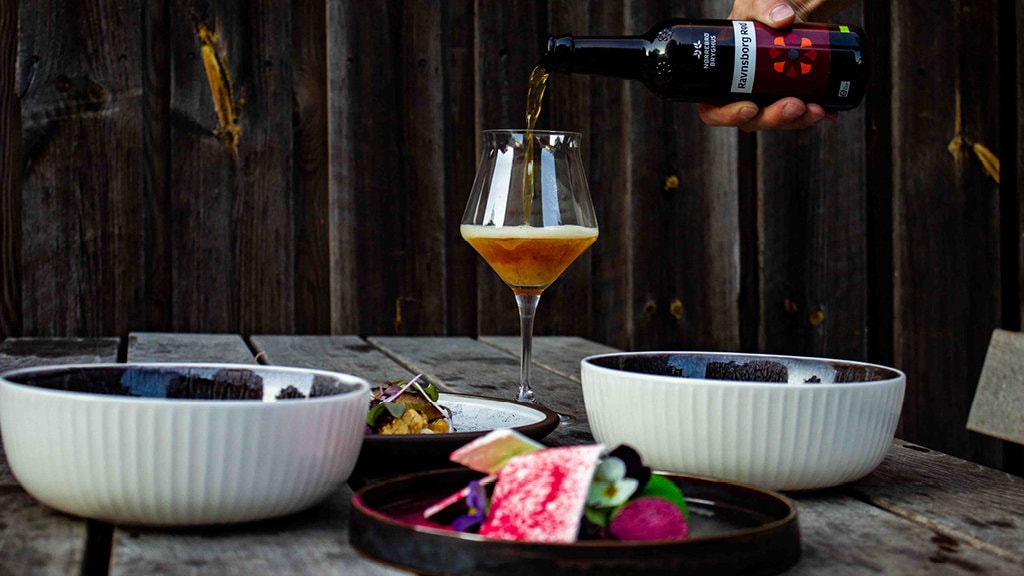 Nørrebro Bryghus
Nørrebro Bryghus is the fairy tale of a small local brewery that grew strong. From the beginning in 2003 the brewhouse became a shining beacon in the young and exciting beer culture that was sprouting in Nørrebro and around the country.

The ambition, beer wise, was to influence people's attitude towards beer. We wanted to open their eyes to the wonderful experiences and flavours emanating from the Belgian, German, English and most importantly the new US craft brewing scene - as well as fostering weird and wonderful beers with Nordic accents. The food is a chapter of it's own. Suddenly beer was the centre of a beer kitchen new to the world, a thoroughly seasonal kitchen with clear Nordic inspirations perfectly suited to the beer flavours; the malt, the hops, the spices .

The brewhouse politely reminded the Nordic foodies to something that Danish gastronomy seemed to have forgotten - that the best drink in combination with Nordic flavour is often the wonderful Nordic beer.

A decade has passed and 200 different brews have been brewed - from black to pink, from easy drinking to heavy complexity, from the summery to the winter warmers. The brew house is still at the absolute centre of the beer culture.

Our brewing thrives on hard work, fresh ideas and a love of beer whilst the kitchen is better than ever and makes Nørrebro Bryghus a crystal clear candidate for the best beer restaurant in Scandinavia.
The food is based on the Nordic kitchen with a touch of French cuisine, and you can even get a 4-course vegan menu.
For lunch you can enjoy the classic Danish smørrebrød or try the Cowboy toast, which has blown the classic burger off the menucard at the oldest micro-brewery in Denmark.
Beer tasting
You can go for a beer tasting in the brewery, where you will stand right next to the kettles, where the beer are being brewed. 
Beer Yoga
You can combine the best from two wolrds with Beer Yoga in the BRAW Bar at Nørrebro Bryghus. There are no need of yoga experience, and the brewhoues will even provide you with training equipment in the shape of a beer and a yoga mat – Namaste!