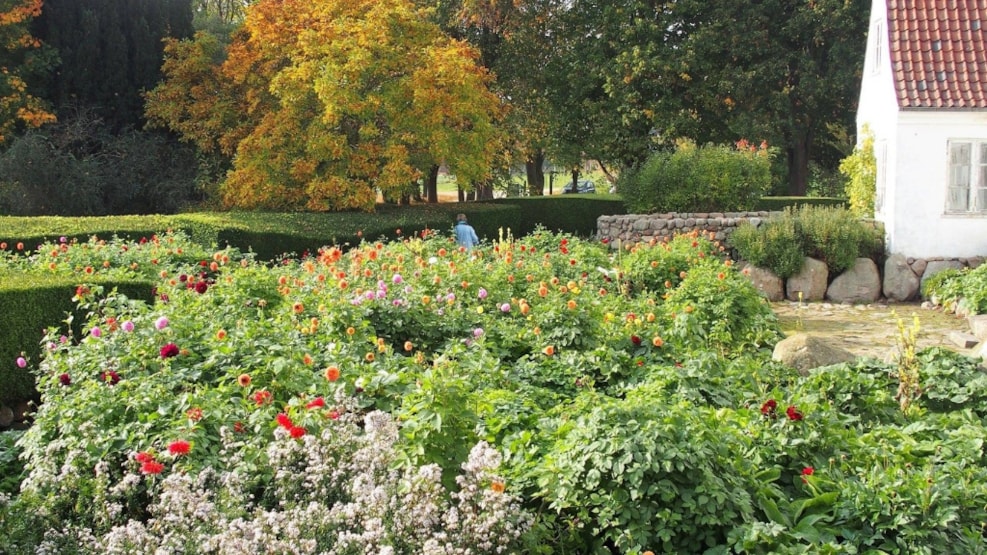 Organic apple cider from Tuse Næs
The taste of the peninsula Tuse Næs is organic apple cider from the local apple orchard.
In Spring small flower buds will cover the trees, in Summer white flowers will bloom, and in Autumn apples will hang heavily on the branches. A visit to the apple orchard on the peninsula Tuse Næs in West Zealand is a beautiful experience all year. At the orchard, you can buy organic apples, apple cider and honey.  
You can buy apples, apple cider and honey from midt-August to March. There will be a small table by the main road, where you can make your purchase. You are also welcome to visit the orchard, see all the beautiful trees and see how the apple cider is made.
Organic apples
The apples on the orchard have a wonderful, intense flavour. In total, there are 15 different types of apples and they are all organic.
The different types of apples are ready to be plucked at different times of the year: 
August: Red Annanas, Discovery.
September: Ahrista, Red Aroma, Red Ingrid Marie, Ingrid Marie, Holsteiner Cox, Cox's Orange, Belle de Boskoop both red and green, Mutsu, og Pigeon.
Pluck organic apples
From midt-September to the end of week 42 (in October), you can pluck your own organic apples on the orchard. Make a family trip out of it and taste the different types of apples. If you store them properly, you could have organic apples for the entire winter.
Organic apple cider
Every year, some of the apples are used to produce tasty and healthy organic apple cider.
Honey from Tuse Næs
The orchard also sells organic honey. There are bees on the orchard because they are used to pollinate the apple trees. But the bees also produce a very sweet and tasty honey.