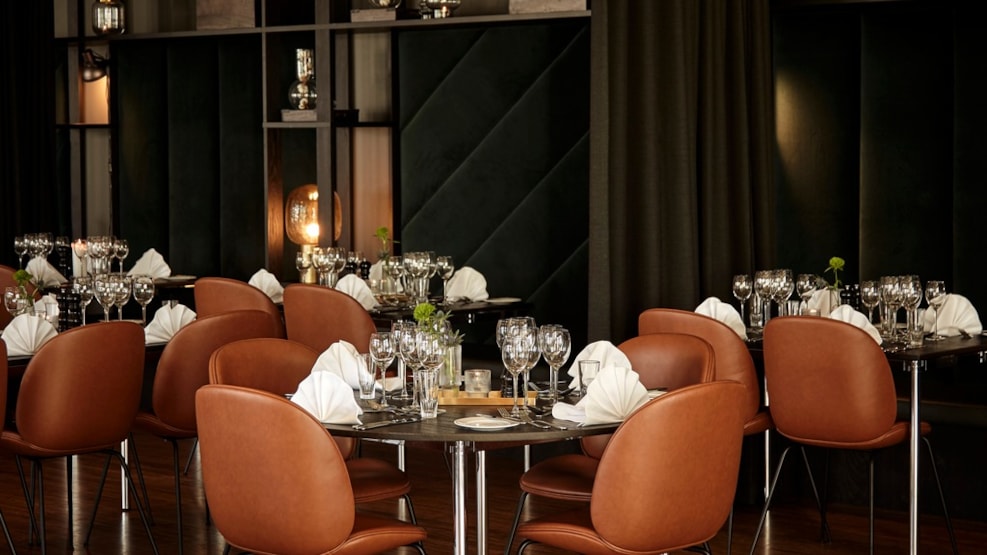 Restaurant Roswell
The lovely and newly renovated restaurant Roswell at Comwell Roskilde is set in lush green surroundings with tall skies, and are ready to welcome you for both lunch and evening meals. Here you can enjoy the taste of Nordic-inspired cuisine that focuses on fresh, seasonal ingredients. The food is in a league of its own. The skilled head chef Rasmus Rasmussen, who won the title of "World's Best Conference Chef" in Chicago in 2010, is in charge of putting together the delicious menus.
In the kitchen at Comwell Roskilde, the restaurant composes the menus with great respect for the seasons. Roswell strives to use the best organic farmers in the immediate area, just as they serve pork and veal from Grambogård, which prioritises animal welfare. Any fish on the menu is sourced from freshly caught, local fish from Strandby.
Weather permitting, the restaurant offers outdoor dining on one of our lovely terraces, where dinner can be enjoyed in beautiful surroundings and where quality and courteous service are paramount.