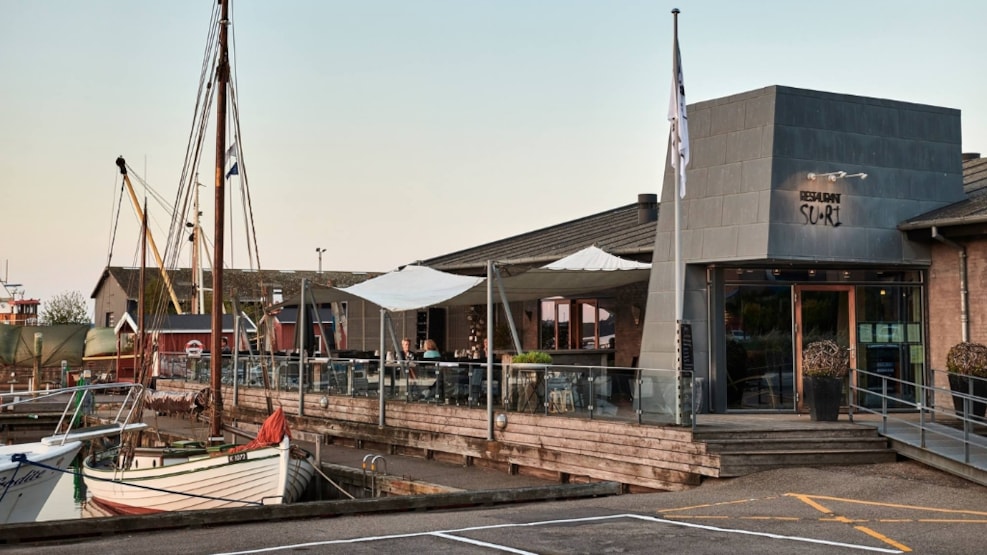 Restaurant SuRi
Restaurant SuRi is a gourmet restaurant with an outdoor terrace and a view of the harbor in Holbæk. The chefs are passionate about locally sourced goods and high quality, which they focus on in all their tasty dishes.
Maritime setting on Holbæk harbour
The restaurant is on the harbour of Holbæk, surrounded by ships in different shapes and sizes. Just a few meters away, you can even experience historical wooden ships or hop onboard the ferry that sails between Holbæk and the island Orø.
A gathering place for high-quality, local goods
Originally, the building, in which the restaurant is located, was a gathering place for local fishermen. Here, they sold and distributed all kinds of fish to the rest of the country. Even today, the building remains a gathering place for high-quality, local goods. SuRi received most of their goods from local distributors – even their wine.