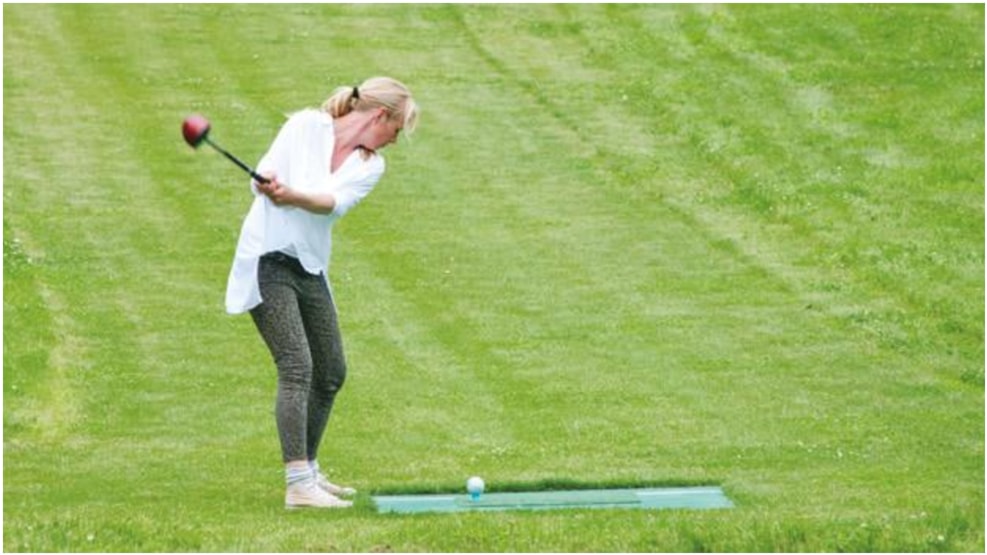 Samsø Parkgolf
Park Golf – A game for everyone!
Try the three 9-hole Park Golf courses, which are built as regular golf courses with teeing, fairway, rough, bunker and out-of-bound areas.
It takes about half an hour to play the 9 holes and you have walked max. 750 m. The same club is used for all swings.