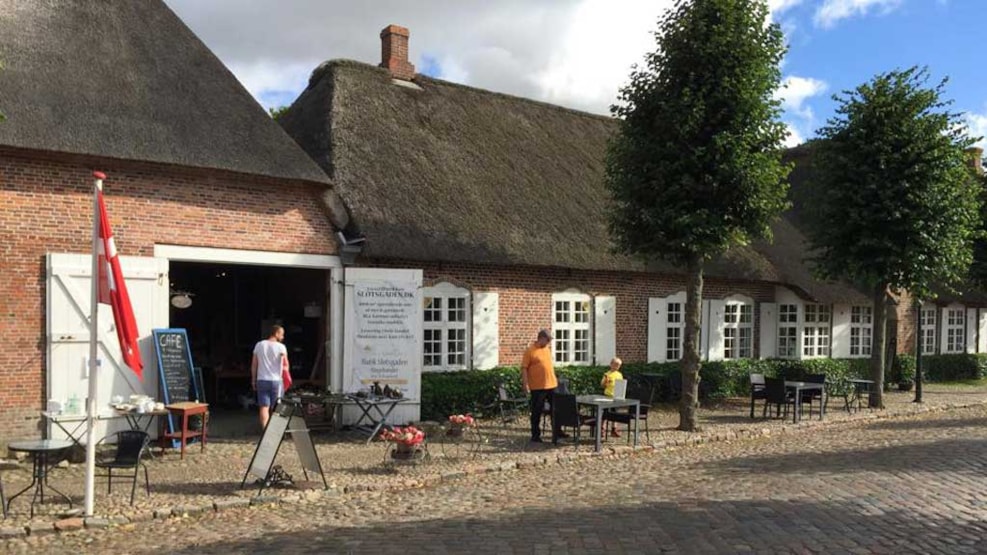 Shop Slotsgaden - Møgeltønder
Butik Slotsgaden, antique and applied art, is decorated in the stately, charming and protected four-length "Posselts Gård'' from the 18th century and located in Denmark's most beautiful village street - the picturesque Slotsgaden in Møgeltønder. In the barn we have 400 m2 with everything to decorate the home with. Here everything is new mixed with fine antique things.
In the horse stable, we have everything in candles and napkins from several of Denmark's leading suppliers.
Also remember to visit the cowshed, which is filled with many exciting furniture and fleas.
In the east wing of the farmhouse there is an antique shop with many fine pieces of furniture.
Pictures of certain items are happy to be emailed on request and delivery of purchased items is offered at a favorable price. If you do not find what you are looking for then maybe we can help you find it. a. on our shopping trips to Sweden, France and England.