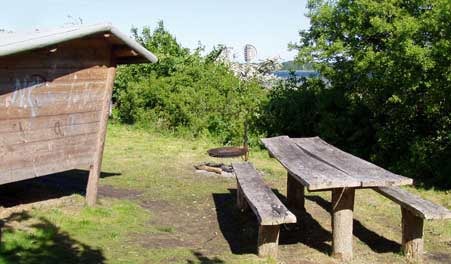 Skuldelev gravel pit
The tent site in Skuldelev is in a former gravel pit at the end of a huge kame a few kilometres from Roskilde Fjord. You can walk on top of the kame to the fjord. 

Driving directions: Follow Østbyvej approx. 500 m south of Skuldelev. Access to the site right opposite "Sankt Olavs Kilde" (The spring of Sankt Olav).