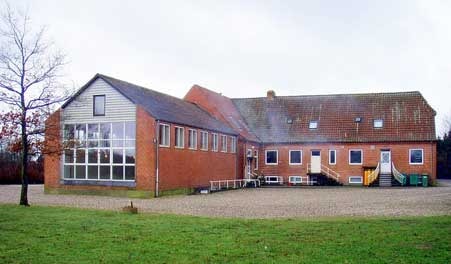 The Stendis Camp
Located in Stendis, a small village some 17 kilometers east of Holstebro.
It is an old rebuilt country school on a 11,000 m2 area, with, among other things, a big football ground. This may also be used as camping area, there being both water and electricity.

The camp building is about 1,000 m2 with a total of 14 rooms in different sizes. There is a big conference room, a homely sitting-room with color-tv, dining-room and a kitchen with equipment for 120 persons. Copy mashine, overhead projector, and a piano. The camp is heated by oil burner.