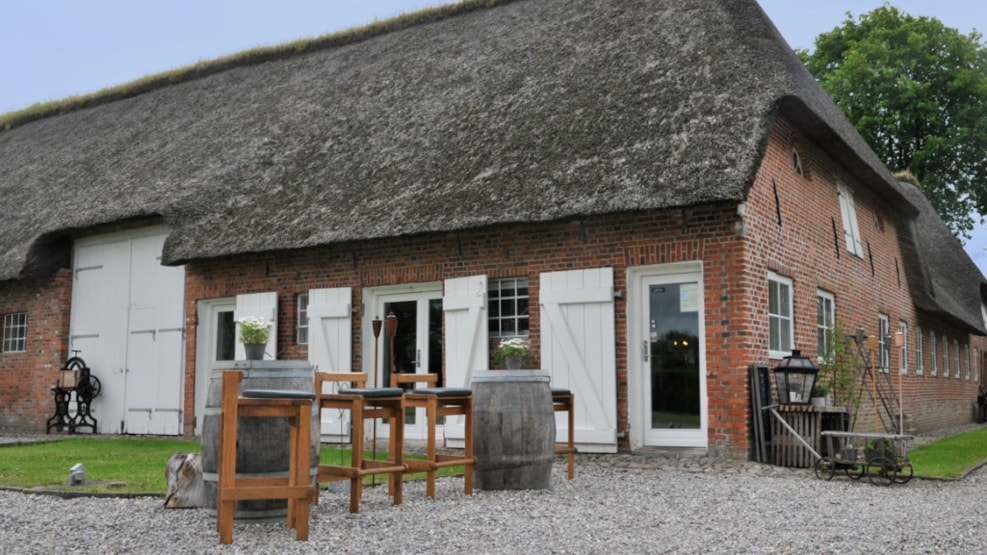 Brinksgaard - Lifestyle-Shop - Tønder
Come and visit the cozy cafe of Brinksgaard in Rørkær near the German border.
Our 350 square meter shop is full of inspiring handicraft, interior design, wellness products, gifts for firms or hostesses, clothing for hunting and outdoors.
We always have an exciting choice of specialties, and delicious local products. You will find tea from Perch's, organic cheeses from Naturmælk and special hand brewed beer from Troldens brewery. 
We are located close to a small river where you can go fishing, and the fishing license can be bought here.
Come and visit us on Brinksgaard, an old preserved courtyard farm from 1850 with a thatched roof in the idyllic landscape three kilometers outside Tønder. Idyllic peace and quiet. We have hens, ducks, dogs, horses and of course Mr. Brink - the cat who is in charge.
Please feel free to call us to make another appointment mobile phone +45 21 44 55 32 or find us on Facebook/Brinksgaard.