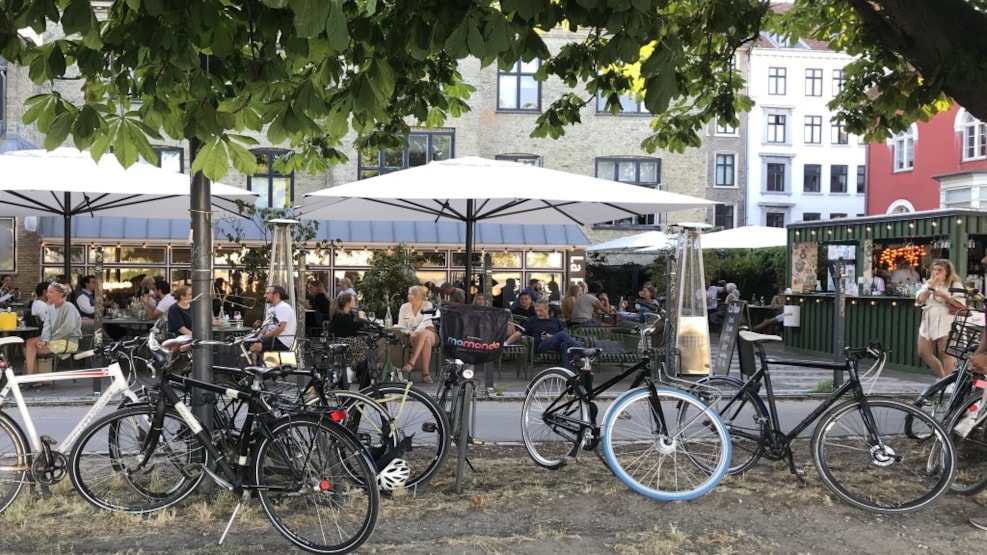 La Pausa
At La Pausa the vegetables are essential to the menu, and the most important matter is to serve food, which is both fresh, delicious, and does not strain the climate. 
La Pausa is a gem located at Nørrebro, where you will be served a menu adjusted by the season while enjoying a view over the lakes.
At the corner of Peblinge Sø, you'll find the cozy restaurant La Pausa, which serves tasty menus in stunning surroundings. The food is not bound by several rules and the menus are adjusted by each season. The chef at La Pausa is trained in the French kitchen and has gained experience within the Spanish, Nordic, and Asian kitchen as well. Therefore, La Pausa invites you to try meals inspired from several corners of the World, where curiosity for each product is the essentials behind each menu. You may visit La Pausa whether you are dining out, or in the mood for enjoying a glass of wine on their terrace.