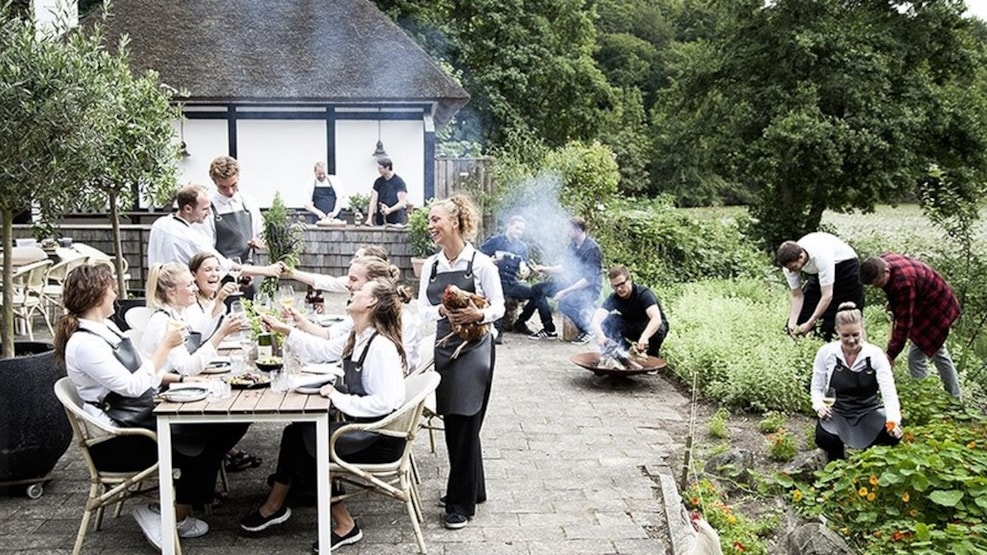 Restaurant Herthadalen

At the end of Denmark's longest avenue, as part of Ledreborg Castle, is Herthadalen. Herthadalen specializes in special arrangements like weedings and birthdays, and their beautiful rooms all have a private terrace overlooking the lake Knapsø. Facilities accommodate 15 to 200 people and at Ledrebrog Castle there is room for 450 guests in a private room.
LOCATION
The location is unique, near the major roads only 30 min. from Copenhagen and 10 min. from Roskilde. Weather permitting, you can go for a nice walk in the surrounding countryside or do other various outdoor activities, or you can visit the Land of Legends.
CONCEPT
Herthadalen uses the principles of proximity and Nose2Tail. Therefore, the vegetables and meat are from the local area and Herthadalen's private herb garden. The restaurant uses the whole animal - from nose to tail - to avoid waste.
In this way, Herthadalen delivers a sustainable product with an understanding of ecology and animal welfare - Happy animals just taste better!