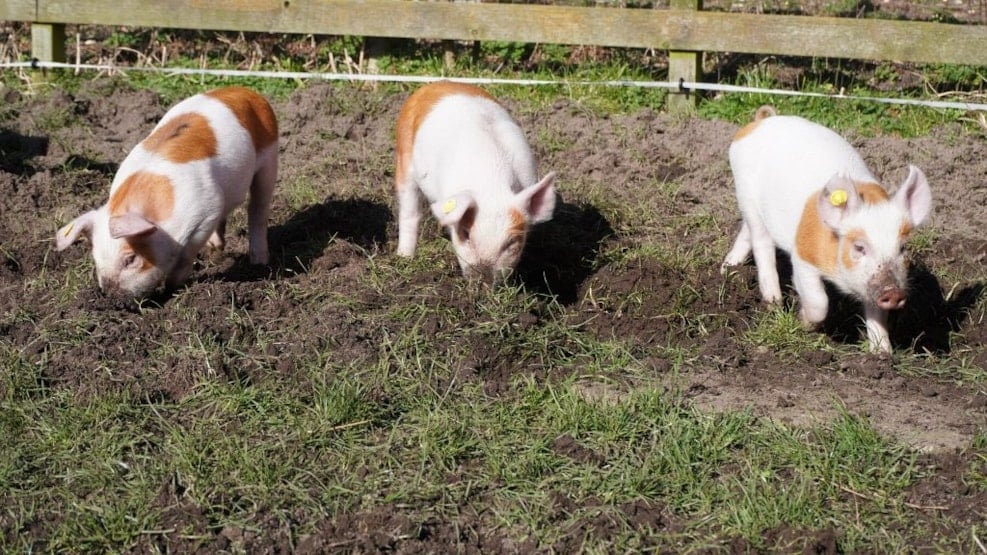 Smidstrup-Farmen
Smidstrup Farmen is an idyllic old farm that can be dated all the way back to 1850. On the farm, children and adults can experience Danish domestic animals in a small varied population, where visitors can get up close to the animals, pet them and experience how they live under the best conditions. Many of the animals have names and are very tame. This makes the experience of the visit something very special.
At Smidstrup Farmen we are peasants at child height

There are many young animals to experience, at the Smidstrup Farm. Since last year, new animals have been added and there are many new baby animals. The charming and curly Red Belted Galloway heifers, the donkey Caroline, who has quickly become part of the horse herd, many new goats who have had a kid, the cute sheep with lambs, the variegated pigs, chickens and ducklings, and many new rabbits and guinea pigs who have just had pups. Also, the cuddly cat Findus has moved into the farm.
It is possible to ride a pony, visit the nature playground and there are benches and tables at Smidstrup Farmen, where you can eat your food and drinks.
Follow Smidstrup Farmen on Facebook and on the website, where all opening days are stated and where there is regular information about events on the farm.