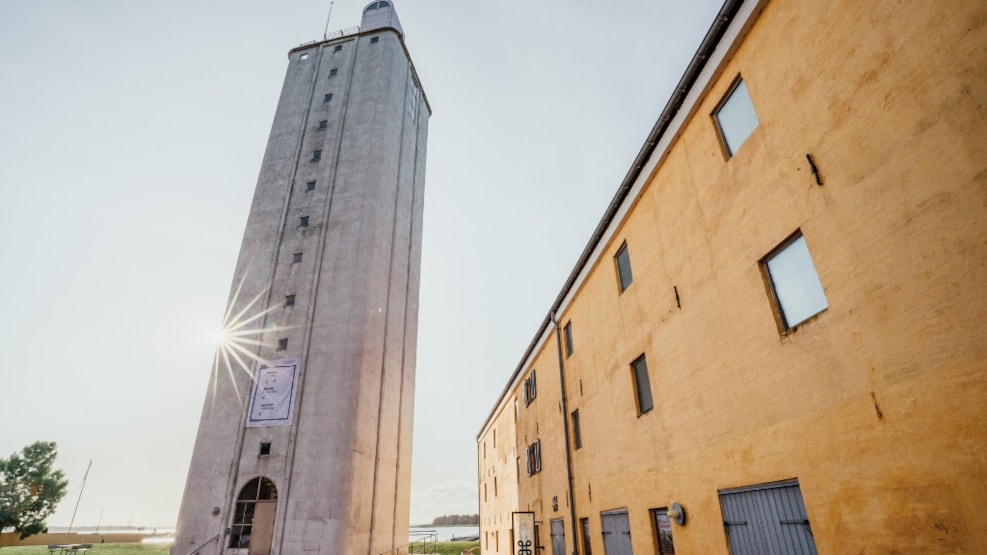 SMK Thy - Statens Museum for Kunst - Doverodde Købmandsgård - Merchant Farm
Visit SMK Thy, and explore art. At the Statens Museum for Kunsts department in Sydthy, there are experiences for both young and old.
SMK Thy is part of the Statens Museum for Kunst - Denmark's national gallery.
At the museum you can experience and explore art through changing exhibitions, guided tours and events.
SMK Thy has an address at Doverodde Købmandsgård in Hurup Thy and has a view of the Limfjord and Thy's beautiful nature. All the museum's exhibitions are curated with a special focus on the local area and the surroundings.
Season 2023
Grab a brush and paint your breath. In this year's main exhibition, the renowned artist Jeppe Hein invites you into a creative and playful universe. Here, it is up to the museum's guests to bring the exhibition's artworks to life with chalk, mirrors and blue paint.

Also experience this summer's exhibition, where you can see the world's oldest shark deep in the eyes. Through a large video installation, the artist Marie Kølbæk Iversen takes you below the surface of the sea and takes a critical look at man's use of nature's resources.


Café and shop
When hunger strikes, the café at Doverodde Købmandsgård offers quality food based on local ingredients. In the associated shop you can buy handicrafts and other local products from Thy.
Season 2023 runs until October 22.