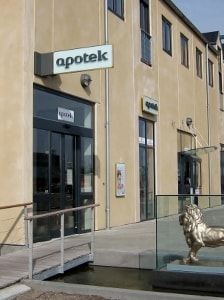 Thisted Løve Apotek
At Thisted Løve Apotek you can get professional advice and information at the counter and by telephone during the pharmacy's opening hours.
The pharmacy is located at street level, and has a wide automatic double door, which makes the pharmacy easily accessible for the disabled.
In addition, the pharmacy has a DRIVE-IN, from which you as a customer can shop directly from the car.