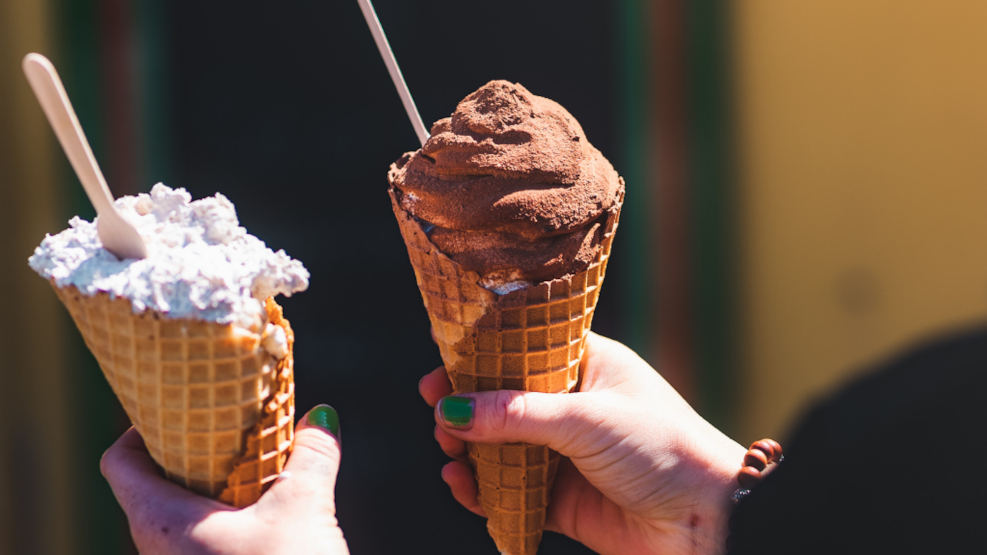 Vaffelhjørnet
Vaffelhjørnet - is one of Hundested's biggest attractions. Every year from the beginning of spring, the queue is long to Vaffelhjørnet at the end of Nørregade to get a waffle ice cream in one of Denmark's best ice cream parlours.
Hundested's famous ice house - Vaffelhjørnet, has since 1981 served homemade delicious ice cream, old-fashioned ice cream waffles, which are baked while you wait, soft ice cream, pancakes, waffles and much more.
Dining is offered both outside in the small courtyard and inside, in the friendliest surroundings, close to town, harbour and the lovely beach.
The queue is often long, but with good reason, because the homemade ice cream, "guf" and freshly baked waffles are worth the wait. Taste and cosiness are paramount.
If the weather is at its best, the sun is shining - make a detour past Vaffelhjørnet at the front of Nørregade / Amtsvejen in Hundested, and let yourself be tempted by the scent, the cosiness and the friendly service.