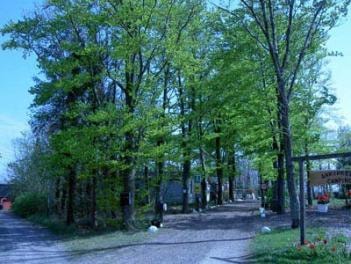 Aakirkeby Camping
Vacation surrounded by nature, close to the city, forest and beach.

Aakirkeby Camping offers package tours, renting of caravans, cabins, tents and bike cycles. The campsite is a little and cosy campsite located close to the city, beach and forest.

The campsite has mini golf, a nice playing field for the children and a great kitchen with pots and pans and other nice utilities, refrigerator and free hot water for the dishes.