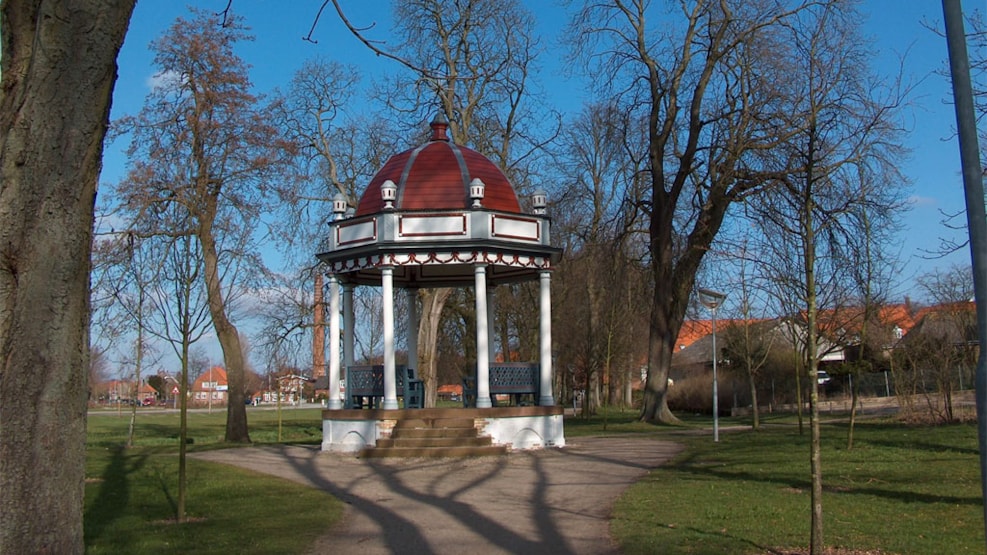 Æ Liebestempel - Pavillon in Tønder
Carsten Richtsen (Mayor in Tonder 1790-1812), built an avenue together with a footpath on the Northern dike for walking tours. Along the path he also built a wooden pavilion to take a rest or used as a small music scene.

The pavilion is protected and known as "Liebestempel" (temple of love). it is told that many people have become lovers in this exceptional pavilion.