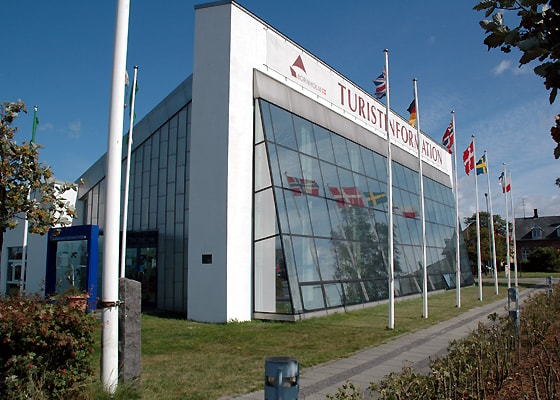 Bornholm Visitor Centre
Visit the Bornholm Visitor Centre, which is the official tourist information centre of Bornholm.
Its location by the harbour in Rønne makes it a good place to start your holiday.
At the Bornholm Visitor Centre we can help you with information about accommodation, attractions, transport on the island, travel opportunities to Bornholm - or other information you may need.

We can also help you with a beautiful Bornholm gift for friends or family.
The Bornholm Visitor Centre was inaugurated on the 4th of June 1992 in callaboration with the business of Bornholm.