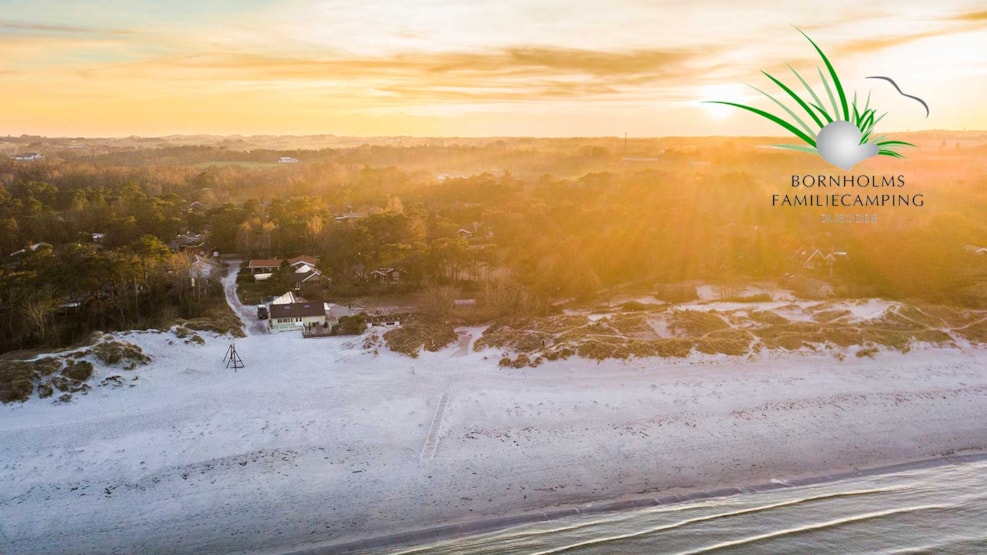 Bornholms Familiecamping Dueodde
To our guests.Bornholm Family Camping at Dueodde beach is one of the most beautiful camping locations in Denmark.

The camping site has direct access to Dueodde beach and is surrounded by beautiful preserved nature. Several of our spots for tents placed in a car- free area have a perfect view of the beach and the ocean.

At the end of the 1800's the site was planted with fir- and birch-trees that provides shelter for our 150 spots.
 
The amazing beach in front of the site is very child friendly with its low waters and fine white sand. The cozy sand dunes are perfect for sunbathers and fishing and windsurfing is possible, such as other water sports.
 
At the campsite is available mini- golf,  tabletennis, large playground, jumpingpillow, beachvolley, grill- tables, smokeowen, kiosk and reception with internetaccess.

A family camping site with a unique atmosphere. The natural environment is peaceful and calming and after a relaxing stay with us you can return to the daily hardships.

We hope to see you this summer at Bornholm Family Camping.