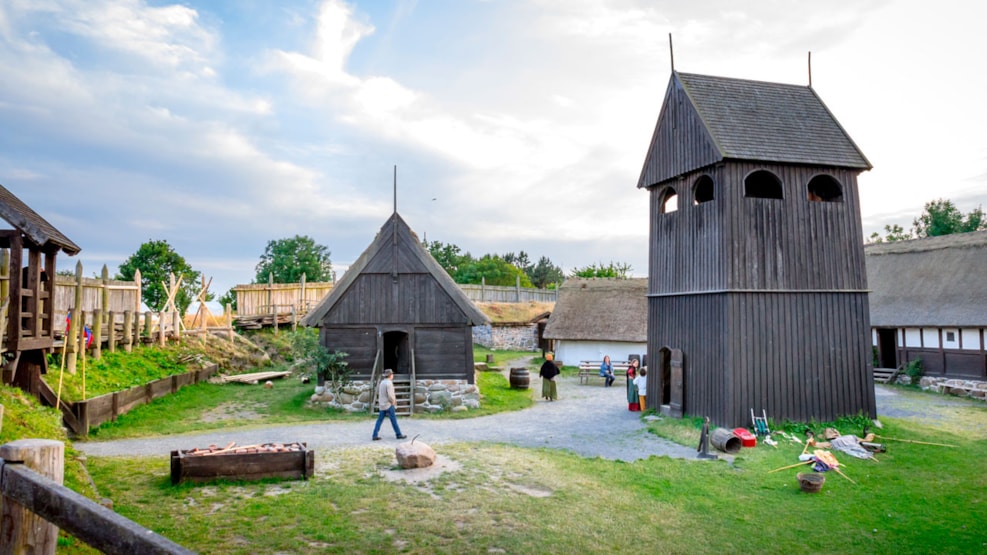 Bornholms Middelaldercenter
The Medieval Centre of Bornholm is a historical visitors centre spread over fourteen hectares of beautiful terrain that include woods and rocky pastures. At the centre you can see, smell and feel the Middle Ages come alive. See the watermill with the large millstone turn grain into flour, and see rural cottages, a forge, livestock, an archery range, soldiers, a cannon and more.
The fortified nobleman's farm on the hilltop looms against the sky.
The impressive fortress is still being expanded, and today it includes palisades, a gate tower, battlement walkways, a chapel, a refuge tower, a kitchen house and, last but not least, the nobleman's own house.