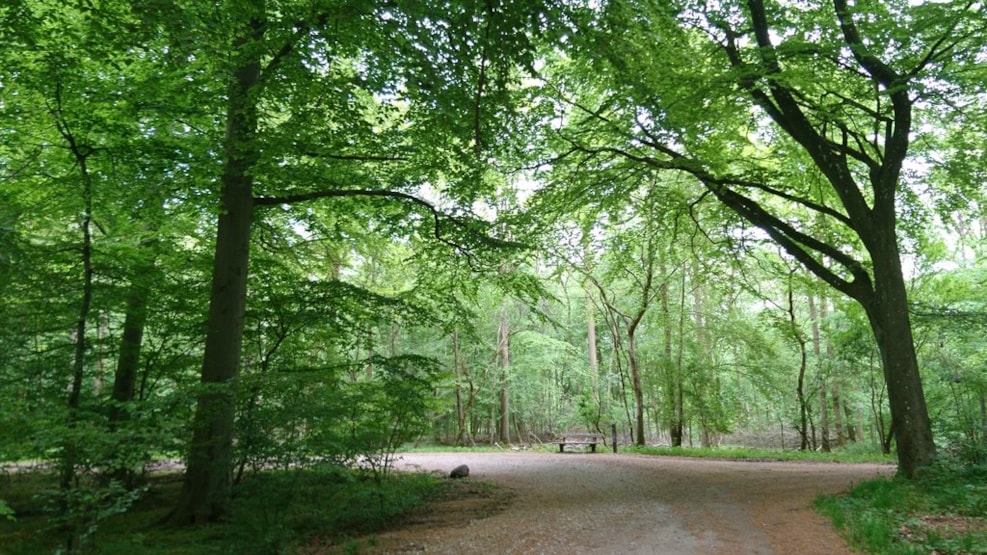 The Boserup Forest
Welcome to the Boserup Forest
where "the anemones blossom earlier and more beautiful than elsewhere in Denmark" (Gustav Wied 1902).

The earth of the Boserup Forest is particularly fertile and the terrain hilly. The forest is mainly beech and in springtime the forest floor is covered by a profusion of flowers, e.g. corydalis and all three kinds of the Danish anemones; the white, the blue and the yellow.

The mixed forest is the habitat of various kinds of birds. Chaffinches, nightingales and other songbirds in the early summer, and thousands of bramblings in winter.
The forest that is preserved is situated by Roskilde Fjord approx. 3 km west of Roskilde.

Marked 5 km trekking route. Path to Kattinge Sø.
Dogs must be kept on leash.
Bus 605 & 605 from Roskilde Station.
Dogs in Boserup forest
In Boserup forest you can enjoy a nice walk with your dog. A certain area is set aside in the forest. Here the dogs can run around freely, without a leash. For obviously reasons, it is a requirement that the dog be followed by a companion, who has complete control over the dog. In the rest of the forest, the dog must be kept on a leash.
We wish you a nice walk in the nature, with the humans best friend.