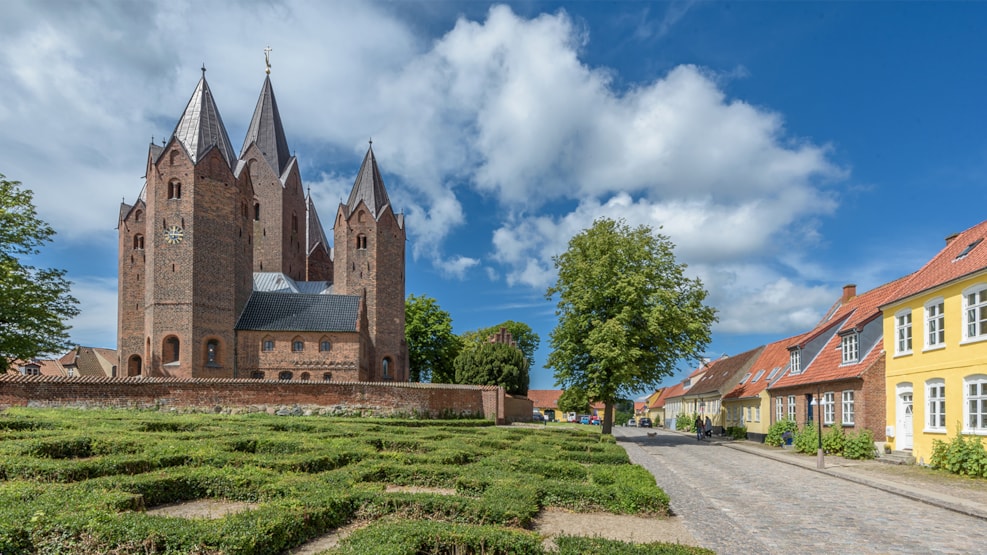 The Church of Our Lady
The church was probably built in the beginning of the 1200 by Esbern Snares daughter, Ingeborg.

The groundplan comes from Asia Minor and has the shape of a Greek Cross.

The position of the five towers is unique in the world.

The Gothic vestry was added about 1400. The centre tower, which fell down in 1827, was re-erected in 1870.

The font carries some motives of small palms that can also be seen on the base of the columns in Esbern's childhood church at Fjenneslev.