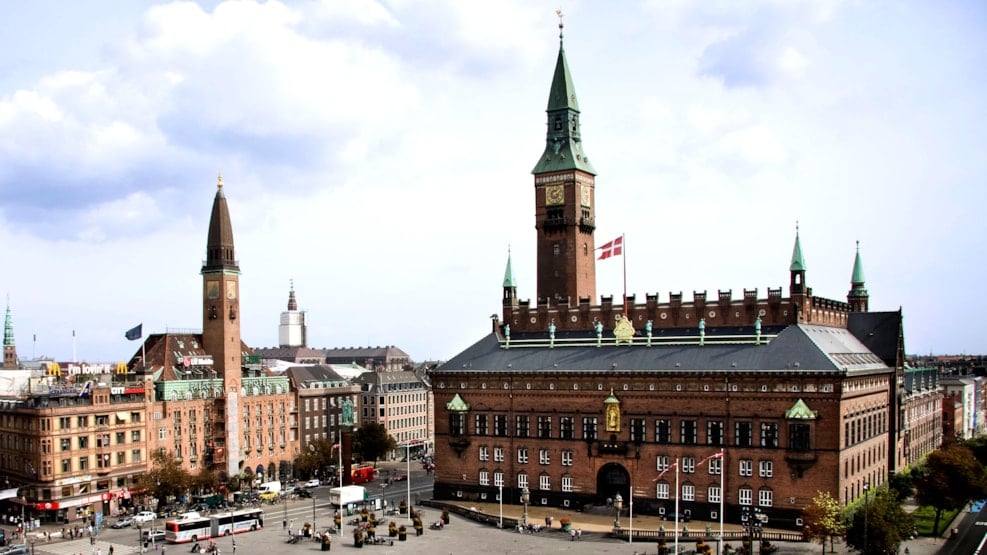 Copenhagen City Hall
Iconic building the heart of Copenhagen, and the seat of the city council.
Set on Copenhagen's City Hall Square, this iconic and beautiful building was built in the years 1892-1905 and was designed by the architect Martin Nyrop with inspiration from Siena City Hall in Italy. In recent years, the City Hall has been featured in Danish hit TV series like "The Killing" and "Borgen".
City Hall is one of the tallest buildings in Copenhagen, and offers a great view over the city from its 105.6 meter-high tower. It is also an open public building where you can come and go as you please during the opening hours, except from the tower where you'll need to be escorted by a guide.
Guided tours
Join a guided tours of City Hall in English, Mon–Fri 1 pm and Sat 10 am. Price: 60 DKK
Tours in Danish Mon–Fri 10 am and 3 pm as well as Sat. 11 am. Price: 60 DKK
Tickets can be purchased here. 
If you just want to visit the tower, you can be escorted on Mon.–Fri. at 11 am and 2 pm / Sat at 12. Price: 40 DKK
Special tours of Copenhagen City Hall
If you are a group of 5 or more it's possible to design your own guided tours, lasting from 1-2 hours including the tower, the special City Hall pancake and a glass of sparkling wine. Call +45 3366 2586 to learn more or write rundvisning@okf.kk.dk
Getting married in Copenhagen
It's possible to be married at City Hall - if you're interested in doing so, follow this link for more info: https://idocph.kk.dk/