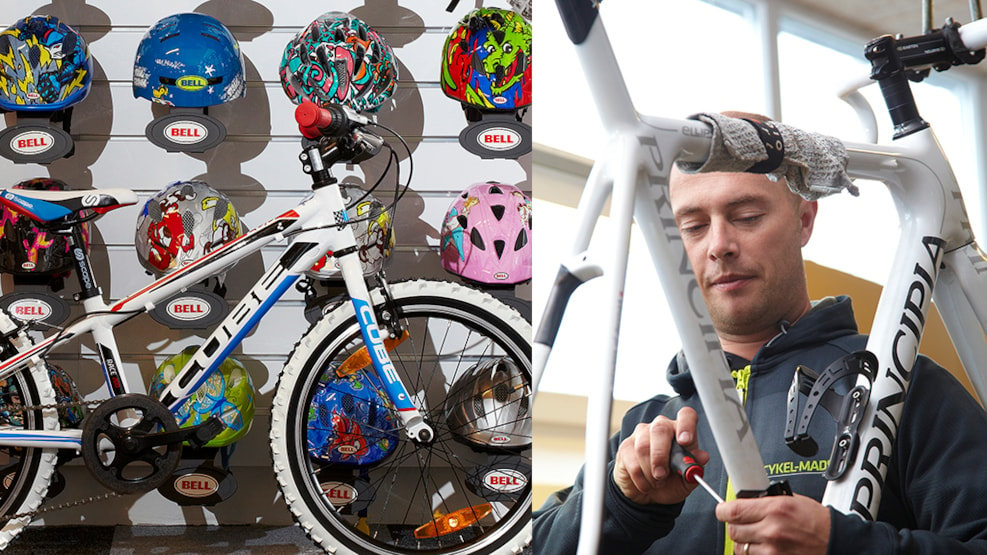 Cykel Mads
Cykel Mads in Lemvig

At (Bicycle) Cykel Mads in Lemvig.

You will find all the well-known makes of bicycle as: Kildemoes, Trek, MBK, Cube, Cannnondale, Batavus, Avenue, Everton.

Cykel Mads make an effort to always have the right bike for the right price as well as the best advising and a special offer.
At Cykel Mads you can also have your bike repaired or rent a bike.
Summer offer
Combi ticket for bike rental, a sanwich in the café at Bovbjerg Lighthouse, Entrance for Jens Søndergaards Museum and a train ticket from Strande to Lemvig.