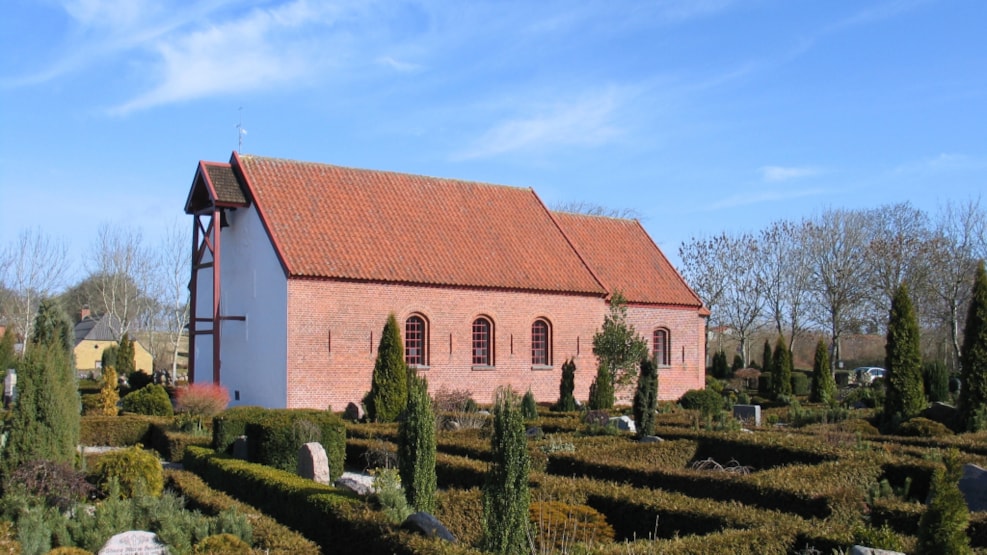 Dommerby Church
The church was built of mediaeval large bricks in the late Romanesque period, and it has presumably remained unchanged until 1880.
The church does not have a tower, and the church bell was casted in 1514 and carries the inscription "Jesus Nazarenus rex judeorum" (Jesus of Nazareth, the King of the Jews).
In the middle of the 17-century a large part of the church's equipment was renewed, for instance the communion table was covered with a panel of paintings. The pulpit is from 1751 and is decorated with paintings similar to the paintings on the communion table.