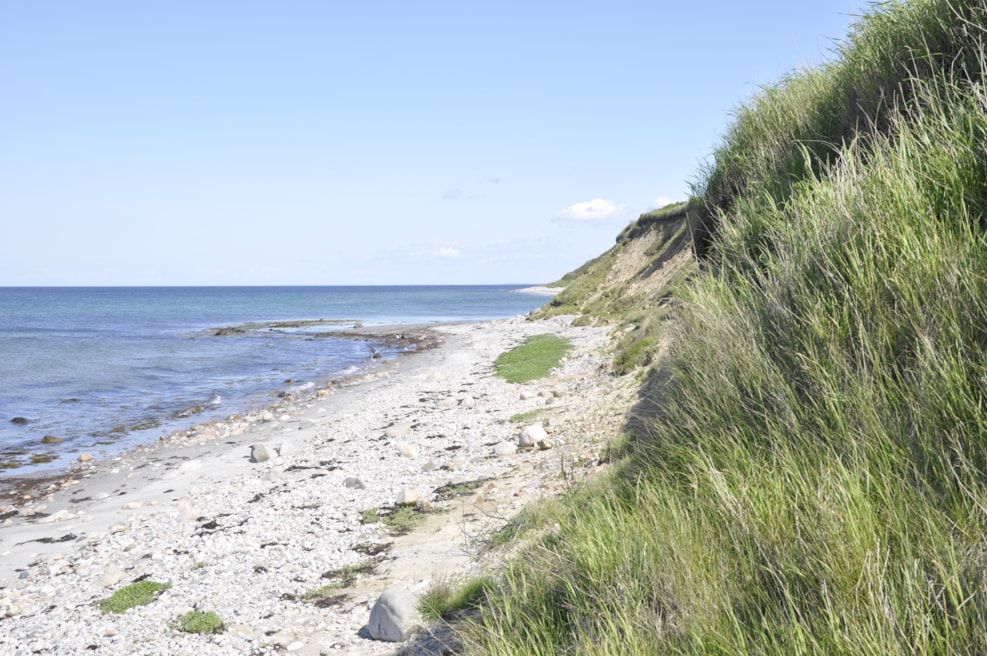 Ebbeløkke
How to find it: Follow road 21 in the direction of Sjællands Odde. Shortly after Lumsås you turn right by Gl. Ebbeløkkevej. Shortly after the parking ground can be seen. Below the slope to the left there is a fine fishing ground. Or you can also go to the right. Here or the next 500-800 metres there is also a fine fishing ground.

Fish species and season: Sea trouts can be caught in spring,
summer (night fishing) and autumn.
Garfish in May. There is a good possibility of catching flatfish
on the sand the whole year. Take good care of "fjæsing" in
the early autumn. The fish is poisonous if you step on it.

Bottom conditions: Waders are an advantage.

Weather conditions: It is difficult to fish in strong winds from north and north west.