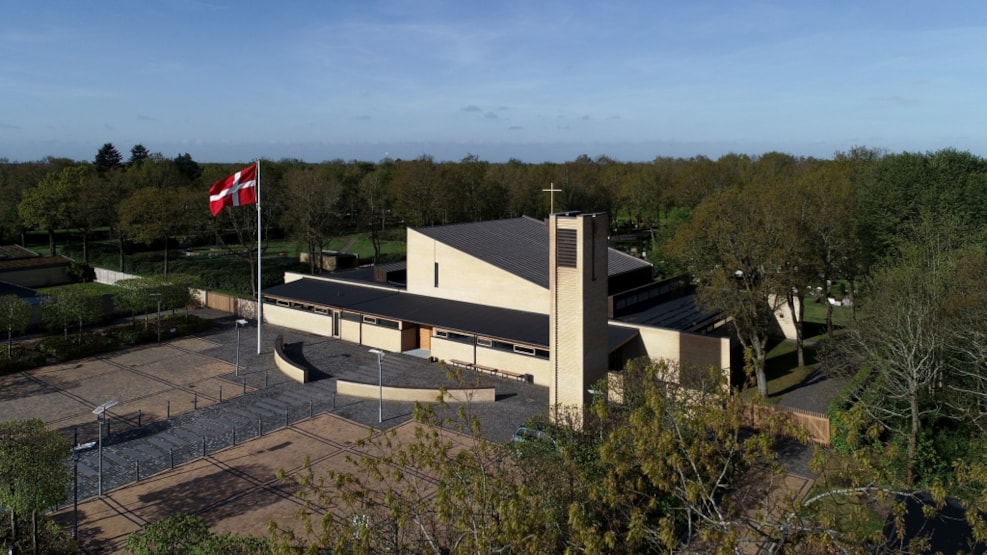 Egeris Church
This modernistic church was designed by the Danish architect Holger Jensen and was built in 1960. In 1975-76 a side aisle and konference room were added to the south side of the church. There is no alterpiece but instead a woven tapestry by the local artist Inge Milling (1983). It depicts the sun setting over the western part of Skive river valley. As seen from left to right, the tapestry shows the four seasons from winter to fall.
The votive ship "Fredericus Quartus" was built by Thorkild Christensen, Egeris (1981).
In March 2017 a comprehensive reconstruction started, and the church was not open from this point and until the 20th of May 2018, where is was reinitiated.