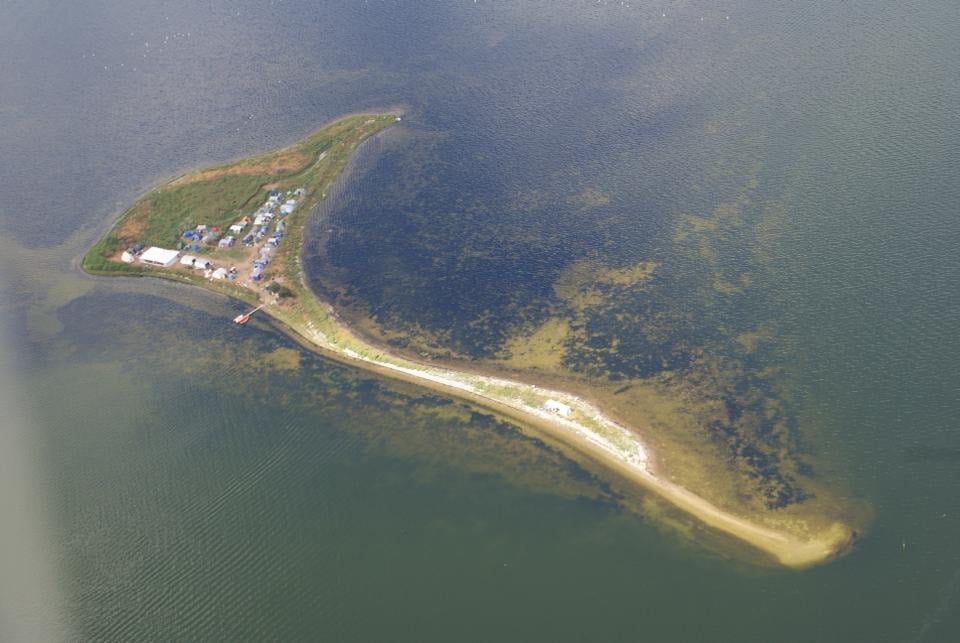 Elleore - the world's smallest kingdom

Did you know that the world's smallest kingdom lies out in the middle of Roskilde Fjord? It's called Elleore and it seems inhabited only by birds when you sail close by it. But make no mistake – the Kingdom of Elleore has a king and queen, a council of state, its own laws, and even its own currency and stamps!
It was founded in 1944, when a group of schoolteachers bought the small island in the middle of Roskilde Fjord. Before that, the island was most famous for the making of one of the world's first feature films, "the Lion Hunt", in which a lion was shot and killed on the island in 1907.
Like Sleeping Beauty in the fairy tale, the kingdom spends most of the year asleep nowadays. The citizens are all away on holiday for 51 weeks of the year. But during the annual festival of "Elle Week", the island wakes up and King Leon III and his queen invite their people to celebrate the kingdom's existence.
You can sail past the kingdom on your way to Roskilde Harbour or go on board M/S Sagafjord and hear the story of the island as you sail past. But remember: the island is private property and going ashore is not permitted.