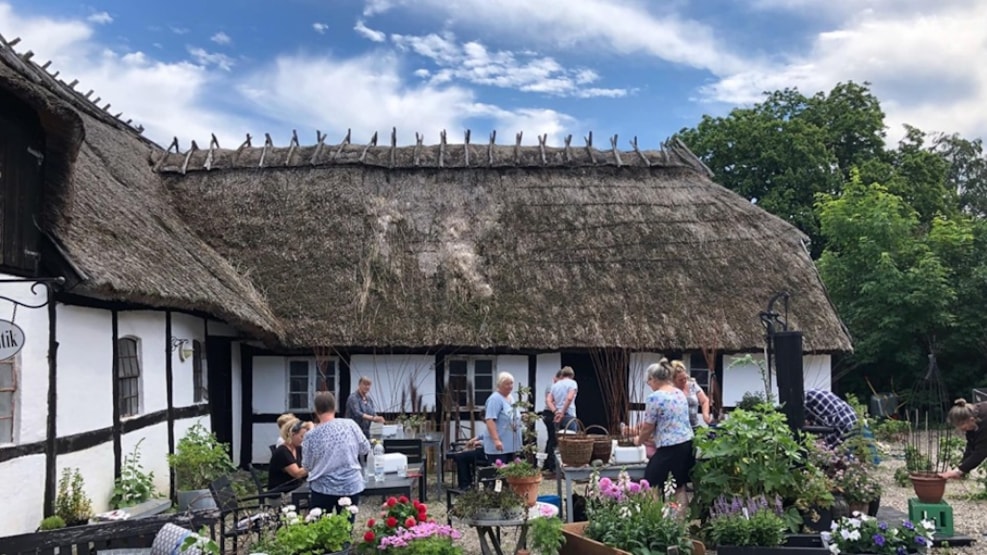 The farm shop "Jyderup Præstegård"
Colourful flowers, delicacies, and unique interior design. A small selection of all the things that can be found on the shelves in the farm shop "Jyderup Præstegård"
In West Zealand - out there, where you really feel like you are in the countryside – in an old, white and thatched house from 1808, you'll find the charming farm shop "Jyderup Præstegård" (Jyderup vicarage).
The farm shop is full of small and interesting things. How about some beautiful and colourful flowers, local delicacies or interior design for your home or garden?
Flowers
You might notice that this farm shop has a passion for flowers. Every week, the two owners, Lasse and Pia, head out to fetch fresh flowers. Therefore, you can buy the "Flower of the week" for 39 kr og the "Unika of the week" for 49 kr. They are also happy to make you a bouquet in many different sizes and styles.