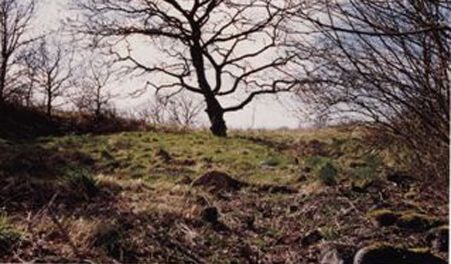 Frue Kirke - church ruin
The remnants of Vor Frue Kirke (Our Lady Church) in Kapeldal are found by taking route A26 by Harre, along Harrebjergvej where the road to the ruin is signposted. There are traces of a square building. The church ruin was examined by archaeologists in 1929. It is 21 metres long and consisted of nave and chancel, built in the Romanesque period.
Vor Frue Kirke was probably used as a road chapel by the travellers passing by.

Parking at Harrebjergvej - signposting to the ruin.