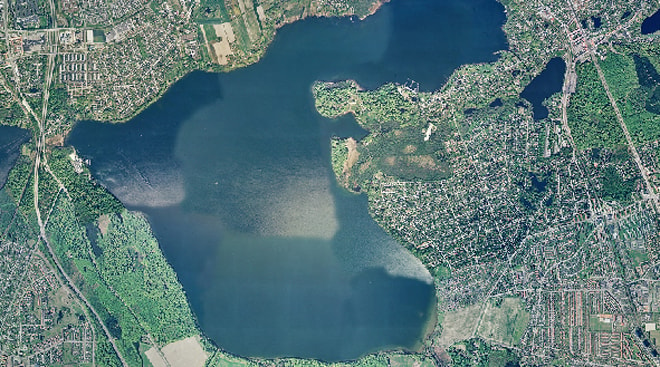 Furesø
The lake of Furesø is located in North Zealand, its coasts bordering the three municipalities of Furesø, Rudersdal and Lyngby-Taarbæk. The area has very attractive nature and you'll arrive at several observation posts on your way around the lake, such as Høje Klint, which is also a man-made bathing place, although there aren't any lifeguards on duty.
Furesø is Denmark's deepest lake, measuring up to 37.7m in depth. It is used for swimming, rowing and other forms of water transport.
What there is to do
Furesøbad
Furesøbad is a man-made beach that's open to the public. Apart from a bathing spot for young and old alike, it's somewhere you can buy food, and there are also changing rooms and toilet facilities. Read more here.
Picnic on the shore of the lake
The view from Furesøbad is outstanding. It looks fantastic in all sorts of weather. So pack a picnic basket, or use one of the barbeques near Furesø marina. Enjoy the view and the nature all around you.
Take a sailing trip with Baadfarten
In the summer you can take a sailing trip with Baadfarten, a company which has sailed on Furesø, Lyngby Sø, Bagsværd Sø and Vejlesø since 1890. The ships are no longer powered by steam, but their attractive design makes for a very pleasant trip. You can find more information about prices, opening times and more here.
Hire a canoe
You can hire a canoe and then investigate the water of Furesø yourself. The canoes can be hired in Lyngby – find out more here.