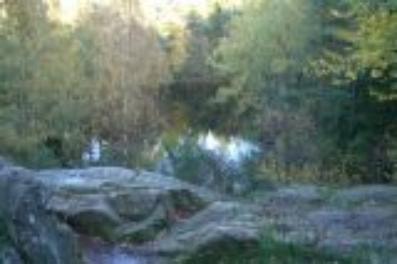 Gamleborg i Paradisbakkerne

Gamleborg in Almindingen it the largest ancient stronghold on Bornholm. It is 270m long and 110m wide.
Gamleborg was built in the Viking Age (around 800 AD). In the 12th century, the rampart and the gates were altered and improved.
It is not known when the stronghold was abandoned. It may have been around 1150 when Svend Grathe built Lilleborg about 700m further to the west.