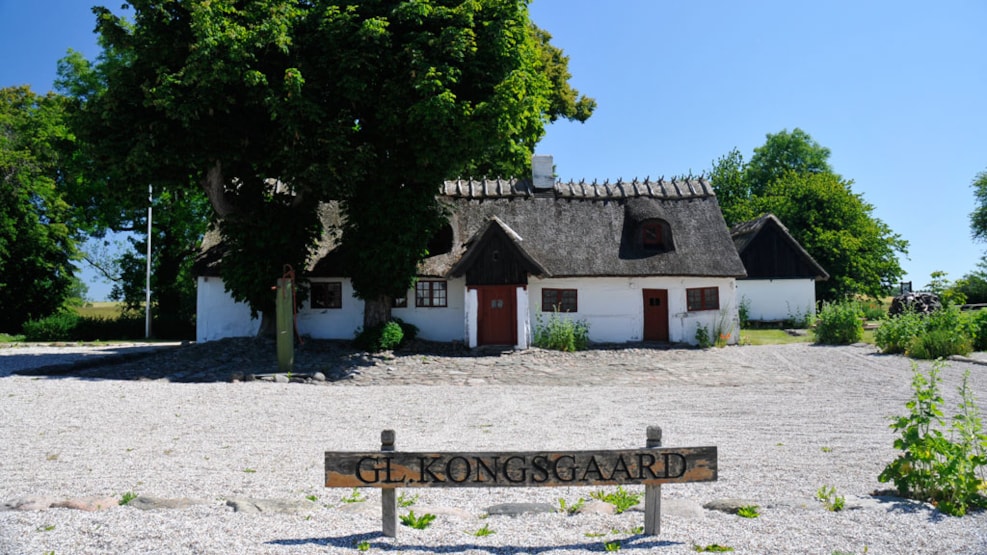 Gammel Kongsgård

Gammel (old) Kongsgård is located at Hestebjeggård a few hundred meters north of Lejre Museum.
 
The 300 year old farmhouse was originally a copyhold farm of Ledreborg Palace and has since 1749 been a family farm. Kirsten Nielsen, the last occupant of the farm, moved into the rooms in 1925 and lived here until her death in 1959. She made it her life's work to make the Gammel Kongsgård a family home and a museum at the same time - with her as the resident, custodian and storyteller.
The farm looks pretty much as it did when Kirsten Nielsen lived here - with open chimney and the original furniture. Today it is surrounded by a fine cottage garden with old medicinal plants.