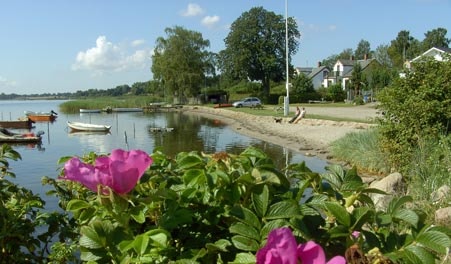 Gershøj Tent Site
The Gershøj Tent Site is an open piece of land situated right by Roskilde Fjord and by the marked route "Fjordstien". 

The site can be accessed by food or bike from the parking at Gershøjvej or by boat from the fjord. It is partly accessible for disabled. (Ladies for disabled).

Tents may be pitched by the coast or 100 m into the country.
Please bring your own charcoal for the BBQ.

There are bike and trekking routes in the area and a path leading to the Krabbesholm Forest.

Dogs must be kept on leash.