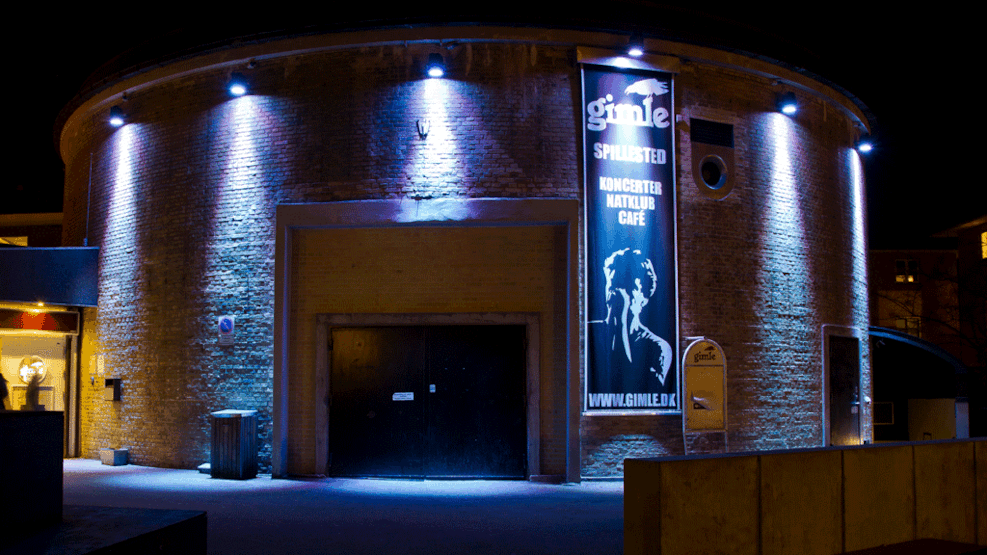 Gimle
Gimle is the local music venue of Roskilde and the place where students and young people meet. It is situated in the old water works in the city center. Since year 2000 Gimle has been deeply involved in the cultural life of Roskilde offering a wide range of high quality cultural events. 

The cafe offers small live concerts, discussion nights, stand ups, international nights, childrens' events etc. and healthy meals at reasonable prices.

Please check out their homepage for the current program.