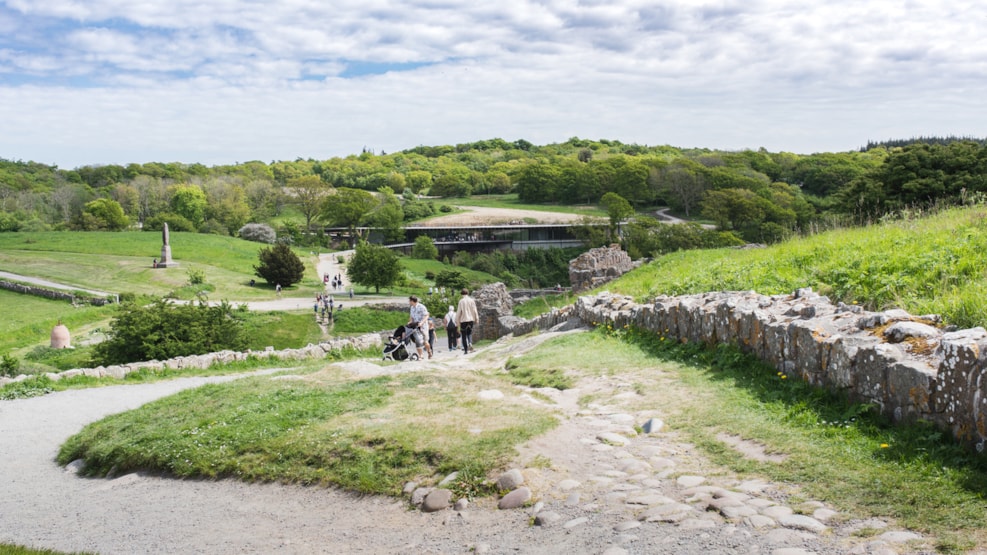 Hammershus Visitor Center
In March 2018 Hammershus Visitor Center opened. The visitor center is built so that it adds into the landscape about 200 m east of Hammershus and separated from the castle by a gorge.
From the Visitor Center you can see Hammershus in a whole new perspective with an amazing panoramic view from the visitor Center's large windows.