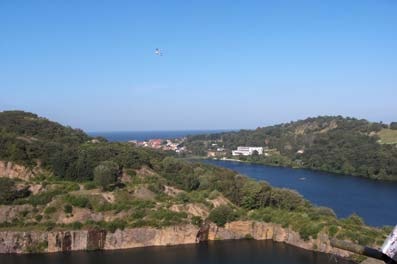 Hammersø v/Sandvig
Bornholm's largest lake - and Denmark's only "tarn" - is called Hammersø, 650 metres long, 150 metres wide and 13 metres deep. The lake bottom slopes gently at both ends, whereas the sides are steep.
On the western part the side drops from 0 to 12 metres over just a few metres. The lake has many roach, perch, pike, tench and eel.
On the sides big perch can be caught, whereas pike and tench can be caught along the forest of reeds. Fishing license required.