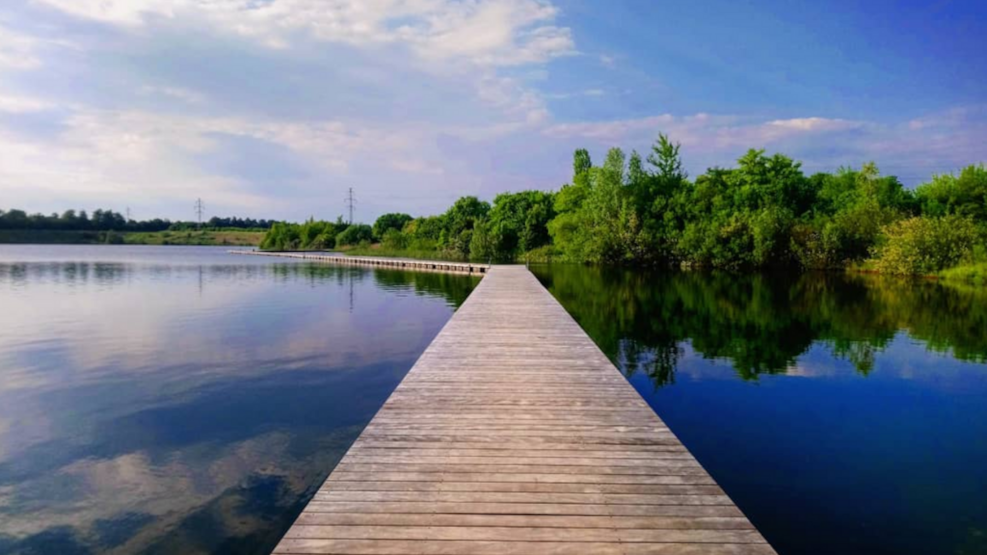 Himmelsøen - The old gravel pit lake
The little secret lake in Roskilde between beautiful nature
Himmelsøen - Cosiness by the lake
Be surprised by this hidden lake, where you can enjoy a lovely walk in the nature. The large lake is beautifully nestled between wild nature and beautiful views. At Himmelsøen you can swim from the 104 meter long floating bridge or jump into the water from the fine sandy beach.
The large groundwater lake has a maximum depth of 11 meters and measures 2 km around the lake, where you can hike on beautiful trails. At the lake you will also find a large beach with shelters and campfire.
At Himmelsøen with your dog 
It's possible to take a walk with your dog around the lake and enjoy the nature, that has arisen around the old gravel pit.