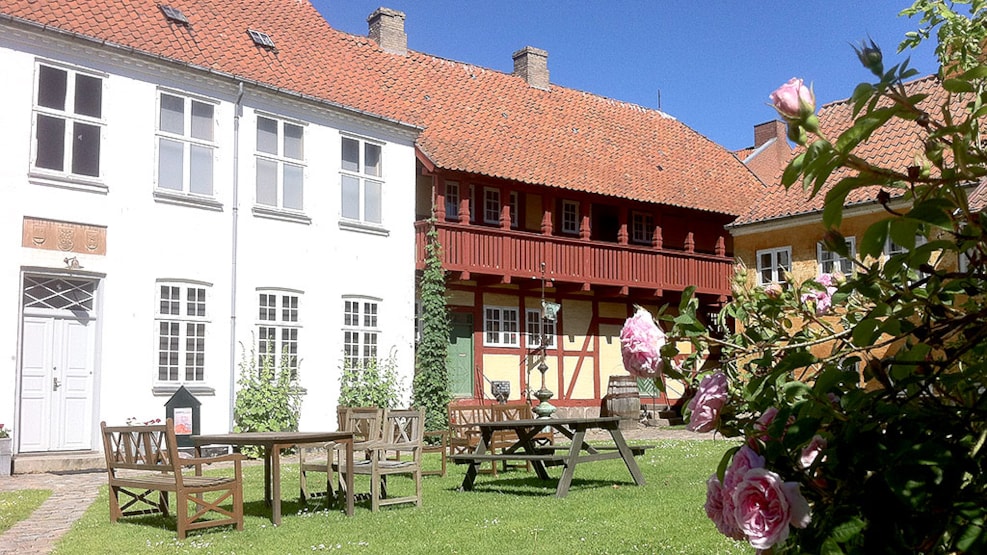 Holbæk Museum
In Holbæk Museum you can explore historic buildings, the Danish history with the West Indies and the famous Knabstrup ceramics. 
Explore the Danish heritage in Holbæk Museum. In traditional colourful buidlings of Scandinavia, you will find Holbæk Museum, where children and adults can explore the Danish Heritage of West Zealand. The museum is proud to present an impressive collection of 250,000 artefacts, which can be explored in 12 historic buildings of which the oldest is from 1660.  
Denmark's Largest Collection of Ceramics from Knabstrup
When you wander around in the shops of Copenhagen, with beautiful collections of Danish design, you might notice the popular and beautiful ceramics from Knabstrup Ceramics. Knabstrup is in fact one of Holbæks neighbouring cities, so therefore the museum boasts the largest collection of Knabstrup ceramics in Denmark. 
Museum of Interior Design
In Bakkekammen 45 you will find a museum of interior design, dedicated to the architectural movement "Better Building Skills" (in Danish: Bedre Byggeskik).