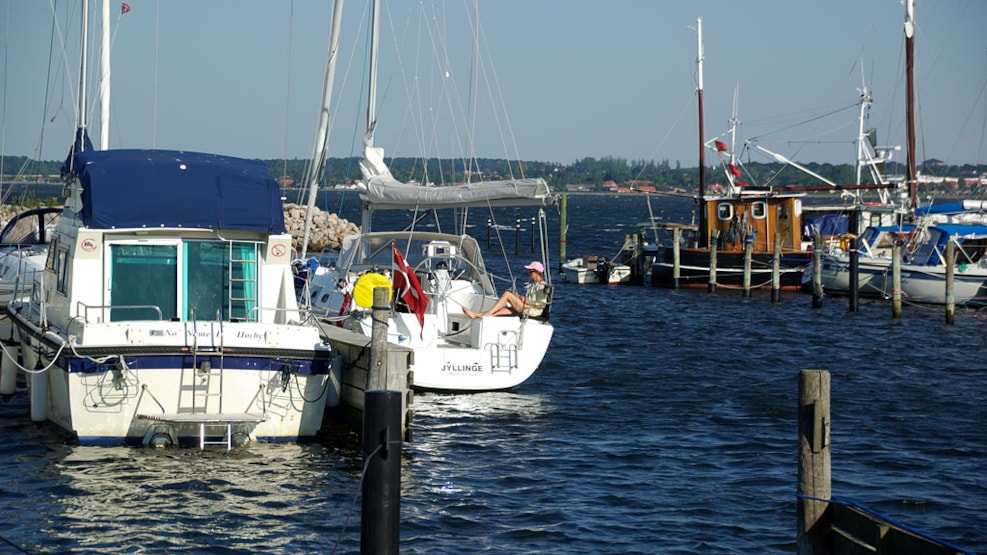 Hørby Harbour
Visit Hørby Harbor at Tuse Næs
Stopping by Hørby harbour at Tuse Næs is always a pleasure. The harbour master is not always there, but he will most likely pop up from time to time. There is always fresh fish from Leonhardt.
The sight of the harbour is refreshing and so is the Hotel Hørby Færgekro, right next to the harbour, reflecting itself into the fjord.
You are always welcome to contact the harbour master, Jan Heigren, on 2029 9960.