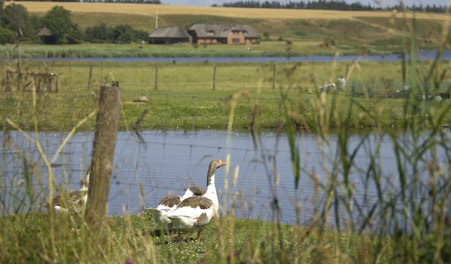 Kjærgaardsmølle - Struer
"Kjærgaardsmølle" - Struer

Kjærgaard Mølle is situated 6 km west from Struer and 15 km southeast from Lemvig in a landscape where the last Ice Age has left its characteristic marks. The nature is very varied.
The nature school Kjærgaard Mølle makes guided tours in the area. Please contact the leader for the nature school Peter Gammelmark phone: +45 2013 6727.