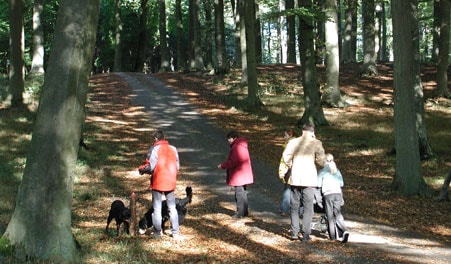 Korsør Wood, three walking tours
Korsør Skov is both a timber-producing wood and a recreational venue for residents as well as visitors to the town. It contains a number of historical monuments and is a popular destination offering a host of pos­sibilities for sports and relaxation. There is a rich array of flora and fauna here, too. The wood covers 130 hectares.

The walking tours can start in 5 different places. The length varies from 2 - 6 kilometres.