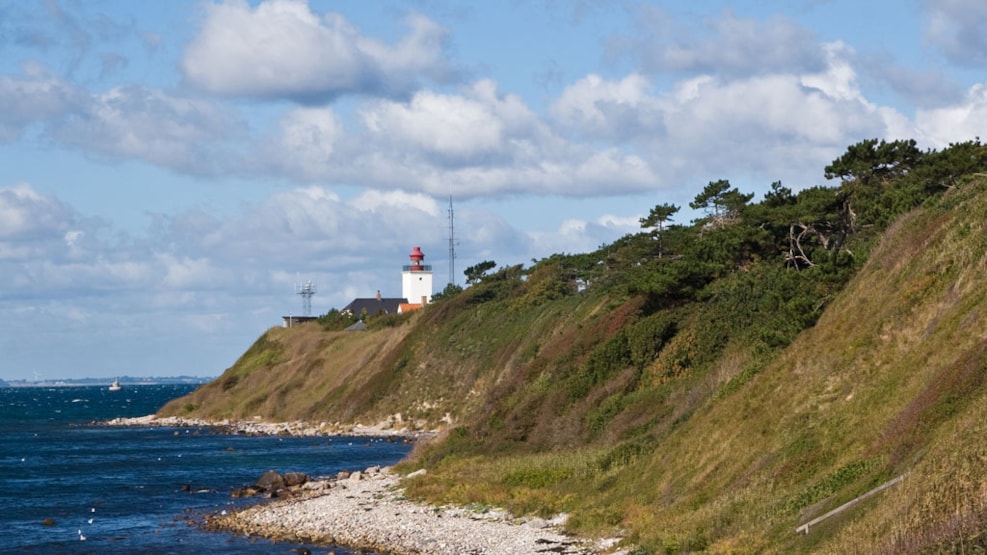 The Lighthouse of Røsnæs
Welcome to Røsnæs Lighthouse

The lighthouse was built in 1844-46 on the site of a former defence battery.

Røsnæs Lighthouse now features an exhibition all the way up the stairs to the top. The exhibition tells, among other things, of the wars of which the lighthouse has been a part. 

Many ships have come to grief on Røsnæs Reef over the years. In 1939 another light, known as the Røsnæs Puller was built at the tip of the reef two kilometres off the shore.