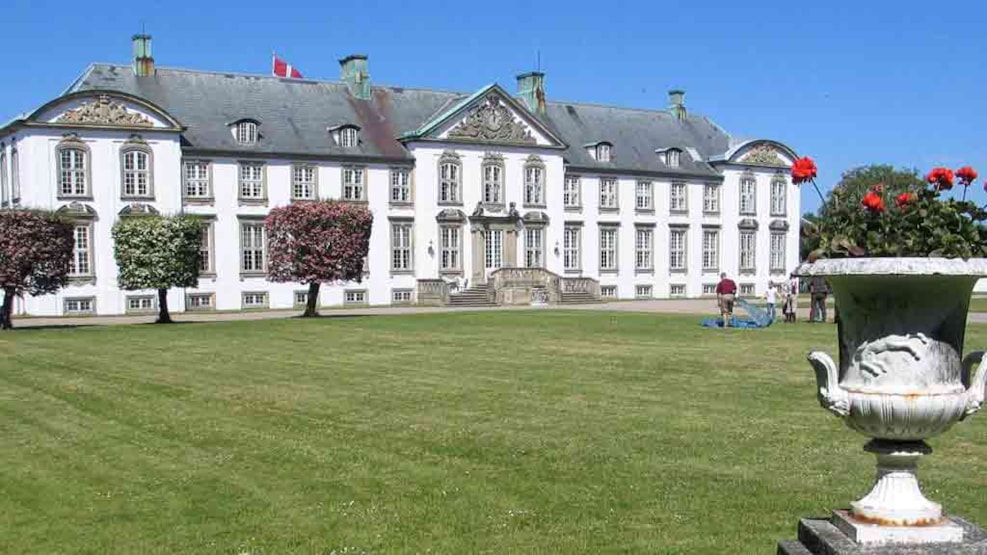 The Park of Lerchenborg
Is not open for tourists.

Lerchenborg Slot was built in 1743-53 by General Christian Lerche. The main building, the farm buildings and the park are laid out to meet the strict requirements of the baroque regarding symmetry, forming a harmonious architectural whole that is unique in Denmark.

In front of the main building is the completely symmetrical part of the baroque garden, flanked by a unique 200-metre-long distinctive arched hedgerow, a lime-tree bowery walk - a so-called berceau.